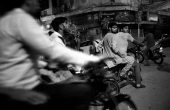 Pakistan: Chai at Midnight
Scenes of daily life in Pakistan rarely make the news; here are some glimpses.
Pakistan: Chai at Midnight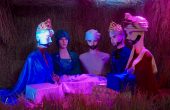 Lahore's Christian communities celebrate.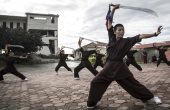 The Kung Fu Nuns of Nepal
The Druk Gawa Khilwa (DGK) nunnery in Katmandu teaches its nuns a mixture of martial arts and meditation.
The Kung Fu Nuns of Nepal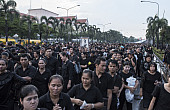 Over 350,000 Thais came to pay their respects at late King Bhumibol's Royal Cremation.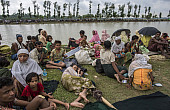 The Rohingya: A People Without A Home
More than 35 years since it began, the Rohingya crisis is long overdue for a solution.
The Rohingya: A People Without A Home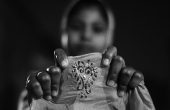 Once a thriving art form, the embroidery craft may disappear entirely, along with its artisans, in another generation.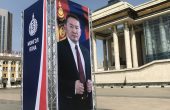 On the Mongolian Campaign Trail
An on-the-ground look at campaigning and voting in Mongolia's tight presidential race.
On the Mongolian Campaign Trail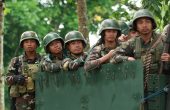 Martial Law Comes to Mindanao
Glimpses of the Philippines' offensive against militants in Marawi City.
Martial Law Comes to Mindanao
There's something they say about words and pictures, so we won't belabor this too much. Below you'll find some of the most eye-catching photographs we ran on the site in the last year. Set aside some time to scroll through each one: They're an amazing window onto everything that's happening in the world–from Detroit's collapse and the economic rise of China and the Middle East, to environmental disasters at home and abroad.
And then, less seriously, some great photos of those ridiculous fake tree cell phone towers, hilarious examples of what happens when strangers draw your Facebook photos, and a series of the true residents of Portland, who are crazier than anything you've seen on Portlandia. You'll enjoy them all. And if that's not enough, you can see our favorites from last year here.
1: Beautifully Mashed-Up Photos Show The Glory And Wreckage Of Detroit
The "Detroit Now and Then" project artfully combines vintage photos of the city with images of what's there now, providing a poignant reminder of what the city was, what it is now and–maybe–what it could be again.
2: "Portraitlandia": Photos Of Portland's Most Portland-y Residents
If Portlandia were a photo series, it would probably look something like Kirk Crippens's "Portraitlandia," which features iconic Rose City residents in their natural habitats.
3: Look At These Chinese Workers Carrying Mind-Blowing Amounts Of Stuff
11: These Horrifying Photos Show A Destroyed American Landscape That Agriculture Giants Don't Want You To See
These aerial images of industrial beef farming operations look less like shots of land and more like a post-apocalyptic nightmare.
12: These Photos Of Tiny, Futuristic Japanese Apartments Show How Micro Micro-Apartments Can Be
Micro-apartments are in vogue today. But in Japan, people have been living in the Nakagin Capsule Tower's 100-square-foot housing for decades.
Read more of our best stories of the year in these categories: Top stories, infographics, photography, maps, buildings, design, cities, food, transportation, innovative workplaces, bikes, collaborative consumption, energy, crowdfunding, robots, environment, health, education