Year 6 Spag Homework Assignments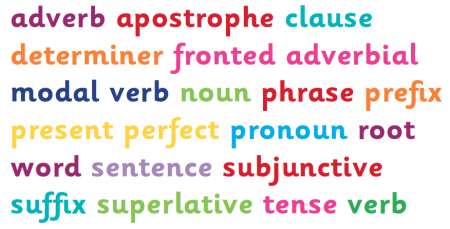 Primary-school grammar explained for parents
Whatever aspect of grammar you need to brush up on, our parents' guides to primary grammar explain what you need to know to support your child's learning at home. Subjects and subjective, complex and compound sentences, pronouns and prefixes - they're all covered, with examples and teachers' tips to help boost your child's confidence.

Make grammar learning fun: discover two great grammar learning packs
Great Grammar Games: From proper nouns to pronouns, statements to subordinate clauses and articles to adverbs, help your child revise KS2 grammar the fun way with our Great Grammar Games learning pack. A friendly, grammar- and flamingo-obsessed Grammar Gator offers tips, tricks, exercises and activities to help your child practise all aspects of basic English grammar, helping them prepare for the Y6 grammar SATs in play-packed sessions.
Perfect Punctuation Workbook: Full stops, commas, semi colons, apostrophes… Whatever aspect of punctuation your child is grappling with, we've come up with a bumper pack of 60 activities to help them practise, as well as a parent's refresher guide to each punctuation mark and how it's used.

Grammar Made Easy
Grammar Made Easy is for every parent who wants their primary child to do well at school, to see them gain top marks for grammar and punctuation and use language as a door to future opportunities.
Each chapter of the eBook focuses on a specific area – such as tenses or apostrophes – and provides clear, simple explanations of rules to remember, plus examples of what's right, what's wrong and why. Then, there are quiz questions to recap and check that your child has understood everything.
This instant-download eBook covers all the key points that you and your child need to remember (plus the mistakes you need to avoid!), in a way that everyone can understand.
Fun Grammar Activities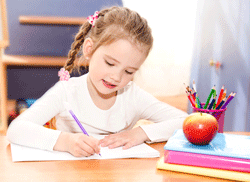 Learning grammar has been compared to other fun things, like having teeth pulled or being assigned detention. But it needn't be a painful experience with these five lessons that help teach grammar without the hammer! Included: Five fun activities.
Teaching the yearly grammar unit can be like giving a child cough medicine. Some students take it without flinching; others- those with a mental block about grammar- flinch at the mere mention of the word.
Teaching grammar has to be one of toughest tasks a teacher faces. We all know that grammar skills are essential to students' success on standardized tests and college entrance exams, in their ability to communicate orally and in writing, and in nearly all other areas of life! So the more fun we can have with grammar—and the more varied approaches we can use to teach it—the more likely our students are to 'get it.'
This week, Education World is offering a handful of lesson ideas to help you lighten up with grammar. These lessons help you lessen the pain, if you will.
Click each of the five lesson headlines below for a complete teaching resource. (Appropriate grade levels for each lesson appear in parentheses.)
Synonym Scramble
A fun activity reinforces synonyms and builds vocabulary skills. (Grades K-12)
Verb-Adverb Charades
Verbs and adverbs take center stage in this lively activity. (Grades 3-8)
Proper Noun Gallery Walk Activity
A gallery walk activity helps reinforce the concept of proper nouns. (Grades 3-12)
Pair Editing
Students share their edits and then edit solo. Two humorous work are also sheets included. (Grades 3-8)
Parts-of-Speech Tall Tales
Kids write their own fill-in-the-blank tall tales. (Grades K-12)